In today's agile world, every product owner or team lead aims to optimize software development process, speed up releases and decrease time to market. Quality assurance is an essential part of an R&D process, but unfortunately, according to a recent research, engineers find a lot of tasks frustrating and companies waste $61B a year on inefficient routine instead of innovation. Automation of time-wasting tasks is a pillar that any tech company is searching for. QA automation is widespread, but in the majority of companies there is a gap in the process that might be covered with Test Environment Management (TEM).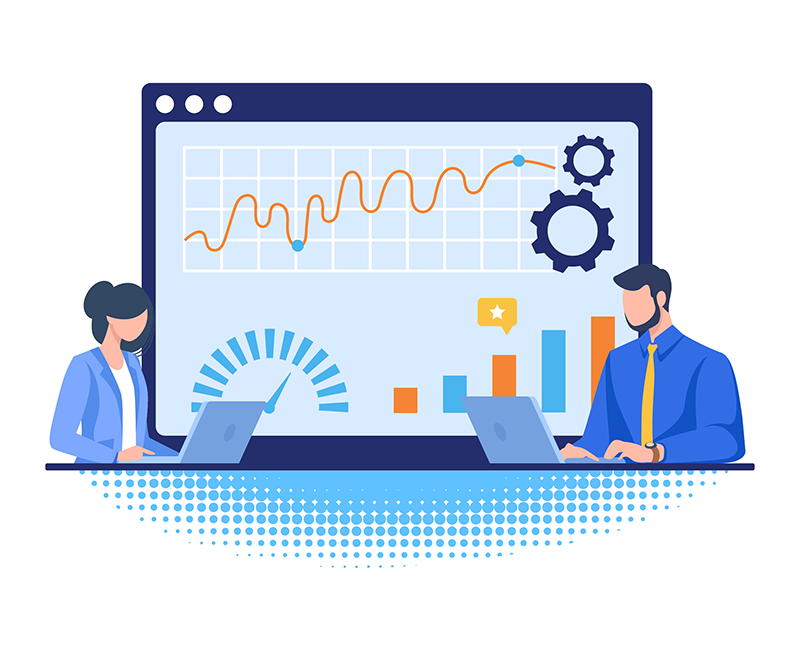 One of the issues that tend to stay unsolved especially among distributed teams is shared environment usage. Complicated flow of negotiations, untransparent information about VMs or cluster availability and lost details of the last deployment are common challenges that are faced every day and might result in wasted time and money. This is where an appropriate Test Environment Management can help.
What is Test Environment Management?
Test Environment Management (TEM) helps companies to speed up their software releases with close daily collaboration between all team members, to capture environment demands, to establish a simple and transparent environment utilization, to organize effective cooperation through planning and scheduling resources and control their lifecycles. TEM helps to streamline delivery by providing a validated, stable and available environment to execute any test scenarios or replicate bugs.
Full transparency of test environment: software version history, deployment details, availability of VMs or clusters, etc. Total understanding of your environment gives a path to optimize and innovate it.

Allocation of test environments across projects, teams, individual QA engineers and DevOps or exact tasks.

Tracking of resource usage, discovering a simple way to acquire and release resources, and organizing simultaneous shared access. 

On-demand creation of new test environments, updating or deleting existing outdated test environments in order to sustain the actual amount of necessary resources.

Continuous improvement, innovation and automation to eliminate the amount of routine manual tasks and optimize infrastructure costs.

Standardized environment usage by simplifying daily tasks and operations.
Why is Test Environment Management important?
Teams typically need a number of test environments for each production application, which depends on various circumstances, but every business application might demand from one to hundreds of test environments. As IT architecture tendencies include distributed systems, various integrations, development and testing across shared environments – all these factors add extra complexity to managing projects, releases and even achieving business goals. 
With the rapid increase of 'agile' development environments, the necessity for regular and even more frequent software releases has also escalated, sometimes to the level of daily and hourly or on-demand.
A proper Test Environment Management gives answers to all of these questions and adds extra advantages. 
Is there a way to effectively coordinate all scheduled releases?
How to avoid utilization conflicts between DevOps, QA & Release Managers in case of using a shared environment?
Is information about the availability of a shared environment up-to-date?
Is it possible to re-use the same test environment again and again?
How to track all software package versions across all environments?
TEM enables companies to:
Significantly increase team productivity.

Get rid of spreadsheets, chats and complicated tools to identify R&D and test environments availability. Track resource usage, discover a simple way to acquire and release resources, organize simultaneous shared access with specially designed Test Environment Management tools, like

OptScale

. Any distributed team can easily schedule clusters, VMs or any other resource usage, book it and avoid all the complexities of test environment management.

Accelerate software releases and time to market.

When all the R&D and QA processes are standardized and coordinated, it definitely helps to speed up go-market time.

Cut IT and Test Environment costs.

Properly implemented Test Environment Management eliminates a number of mistakes that leads to overspending, helps to identify underutilized resources and prevents creation of extra test environments without correct demand.
Which companies need to implement TEM
It doesn't matter how much money you invest into your R&D and QA processes and IT infrastructure in general or how big your team is. In some cases engineers spend hours working on outdated environments before they find out the issue. Such mistakes lead to the delay of an upcoming release in any company, no matter how big or small it is.
Typically companies prefer to wait till the problem of shared environment usage arises. Although starting TEM from the first VM or cluster prevents you from unassigned and idle resources and inaccurate information regarding test environment availability, configuration or status. Forehanded integration of development and Test Environment Management technologies and practices plays an integral role in success of application and software design.
How to implement TEM in your company
There are several ways to organize Test Environment Management. Usually companies start their efforts from entangled google spreadsheets, manually created dashboards based on details from several tools or at least a chat for QA, DevOps and Release Managers where engineers discuss environment availability and the recent updates. All the solutions mentioned above have their pros – they are cheap and look simple at the first glance. Unfortunately in a month or two things are getting complicated again. 
To solve all the common challenges, think over the implementation of Test Environment Management tools. Support of such services as Slack, Atlassian Jira and Jenkins that are typically used in the majority of teams is a must-have for a reliable and effective TEM tool. Due to quick and simple integration with the main toolchain, such a solution might be implemented without any efforts and opens great opportunities in terms of optimization.
OptScale, as a solution for TEM and FinOps, helps to meet requirements of both departments: optimize test environment usage, engage teams in close collaboration and reduce IT expenses. 
In terms of TEM functionality, OptScale helps to build a transparent and controllable environment:
Сreate a simple schedule, plan and book environment within your R&D teams to avoid conflicts via Slack. Receive real-time notifications about environment availability, expired TTLs or cloud budget exceeds in a familiar Slack interface.

Assign environments to any task using Jira.

Export or update environment and deployment information from your Jenkins pipelines.

Optimize IT infrastructure costs
Choose the right solution to ensure the best Test Environment Management practices.